Terms of Use
Japan Transit Planner "Norikae Annai VISIT ITAMI ACCESSMOOTHIE"
is a route search/information application (hereinafter referred to as the "Application") provided by Jorudan Co., Ltd. (hereinafter referred to as the "Company"). The following is the Terms of Use for this site. Users of this site shall agree to and strictly abide by these Terms of Use.
Accordingly, upon using this site, it shall be deemed that the user has agreed to these Terms of Use.
What kind of information do we collect?
・Things you do and information you provide
When you use our Services (Route Search, Timetable Search and so on), we collect information about you. It includes the location information, search content, IP address and Cookie information. In addition, when we send the search results to you by e-mail, the e-mail address you entered will not be saved in the log.
・How do we use this information?
All information held by us is used for the provision and support of our Services. Specific uses are as follows.
・Provide, improve and develop our Products
We use your location information and current location information to search the route. In addition, we analyze the information for the purpose of improving products and services, developing the functions and troubleshooting activities.
How to send information
・Your information
When you use our Services, the information about you will be sent. For example, your current location information will be sent to Jorudan Co., Ltd.
How we use the Cookie in Internet Service
・What is cookie?
Cookies are small pieces of text used to store information on computer when access to web sites.
In our Services, a session/ cookie will be deleted automatically when the browser is closed.
・Why we use Cookies
In order to issue access ID when you access one browser at one time. As a result, in the service you use the access ID in each page. At this time, we do no acquire information that identifies the individual of the user, such as your name, e-mail address or address.
Google Analytics Terms of Services
We may use Google Analytics for collecting and analyzing access log in order to improve our services in the Internet. For the information collected by Google Analytics, please refer to the page
"Use of data by Google when users use sites and apps of Google partners"
.
Licensing
The Company grants users the rights to use this site on their PC, smartphone/tablet devices, and to print a portion of this site content by using this site's connecting function and printing application specified by the Company. Users are not granted any other rights for this site,except for the license expressly granted by the Company.
Intellectual Property Rights
All intellectual property rights, including compilation copyrights, related to this site belong to the Company or the information provider licensing the Company the rights for use. Users are prohibited from reproducing, duplicating, modifying, altering, and assigning this site's content to third parties.
Prohibited Uses
1. The use of this site by users shall be limited to personal use only. Users are prohibited from using this site for commercial secondary use.
2. Users are prohibited from jeopardizing, limiting, or interfering with the Company and third party rights related to this site, including any acts which might lead to such actions.
3. Users are prohibited from assigning, transferring, or appointing any of the rights or obligations related to these Terms of Use to third parties.
Disclaimer
The Company and the information providers licensing the Company the rights for use shall not be held liable in any way for damages suffered by users from the use of this site. Although the Company is taking every possible means to ensure this site's content, the Company does not guarantee that all of the contents are error-free. Please use this site for reference only.
Cutoff/Discontinuation of Service
The Company may cutoff/discontinue the service of this site without prior notification due to maintenance, restoration, or act of God. During this event, the Company shall not be held liable in any way for damages suffered from such cutoff/discontinuation of services.
Modification and Termination
The Company shall have the right to modify, suspend, or terminate this site, including its contents, display and operating functions, at any given time.
Modification of the Terms of Use
Users agree that the Company has the right to modify, supplement, renew, and delete the contents of these Terms of Use without any prior notification.
Governing Law and Jurisdiction
These Terms of Use are governed by the laws of Japan. When doubt or dispute arises between users and the Company regarding the interpretation of these Terms of Use or this site, it shall be discussed in good faith. However, if the doubt or dispute cannot be resolved, the Tokyo District Court shall have the exclusive jurisdiction of the first instance.
About using environment
The operating environment and recommended browser for browsing the search result page of The Service are as follows.
Computer
Windows
Internet Explorer (Latest version)
Google Chrome (Latest version)
Firefox (Latest version)
Microsoft Edge (Latest version)
Mac
Safari (Latest version)
Linux
Firefox (Latest version)
*The Service can't be used if the browser is set not to use JavaScript. After setting JavaScript can be used, please search again from the input screen.
Smartphone
iOS iOS10 or later
Safari Latest version
Android Android5 or later
Google Chrome Latest version
Miscellaneous Information
Operation of the device while walking is extremely dangerous, so we ask you to operate the device while standing still in a safe area.
About fixed taxi fee
Map the path of the Fixed taxi, we use the automobile route search of ZDC, Zenrin Co., Ltd. provided.
Fixed taxi fee is based on the authorization of Ministry of Land,Infrastructure and Transport activated from March 8th 2015.
The expressway toll is based on the toll list as of April 1, 2015.
About the Time Table Data
[KOSHO No.53 in 2013]
[KOSHO No.1 in 2017]
Private and public railways' timetable data are offered by KOTSU SHIMBUNSHA CO.,LTD..
This timetable data shall not be reproduced, copied or processed into any electromagnetic medium, without the express written consent of KOTSU SHIMBUNSHA CO.,LTD..
Terms and Conditions of Map Viewing
Please ensure that you have read the following terms and conditions prior to viewing the map data, including but not limited to the map data in residential maps, wide-area maps, road maps, city maps (rasterized images), etc ("Map Data") provided through this site. These terms and conditions constitute the legally binding agreement between you (the "End User") and the company with regard to the viewing of the Map Data ("Terms and Conditions". By viewing the Map Data, you indicate your agreement to these Terms and Conditions.
Article 1 (Intellectual Property Rights)
The Company grants to End User and End User accepts a non-exclusive, non-transferable license to view the Map Data. ZDC, Zenrin Co., Ltd., or a third party to whom ZDC or Zenrin Co., Ltd. has granted any intellectual property rights (copyrights, industrial property rights, trade secrets, trademarks, trade names, patents, inventions, designs, logos and trade dress, "moral rights," mask works, rights of personality, publicity or privacy, and any other intellectual property and proprietary rights) ("Intellectual Property Rights") retain all right, title, interest and all Intellectual Property Rights in the Map Data, and nothing in these Terms and Conditions or any agreement with the Company transfers or licenses any rights in or ownership of the Map Data, except for the license expressly granted by the company.
Article 2 (Other Use)
These Terms and Conditions contain the full and complete grant of rights by Company to End User with regard to the Map Data. Any other use by End User of the Map Data is specifically prohibited, including, but not limited to:
(1) duplication, transcription, extraction, alteration, adaptation, transmission or other utilization of the Map Data, even in part, except when expressly permitted ; or
(2) any transfer, license, transmission or other usage of the Map Data (in any format, including full or partial copies, output materials, extracts or other items in which the data is used) to a third party, even in part, and irrespective of whether provided for free or for a fee.
Article 3 (Warranty)
The End User acknowledges that the Company makes no warranties, express, implied, or statutory, as to the Map Data, including the completeness or accuracy of the Map Data or that the Map Data will be suitable for a particular purpose of End User. The Company further assumes no responsibility for the exchange, repair, return of fees or otherwise with respect to the Map Data.
Article 4 (Suspension, etc. of this site)
1. When conducting periodic maintenance and inspection of the server systems (the "System") upon which this site operates, the Company may temporary suspend all or part of this site's operation.
2. In the case of any of the following items, the Company may temporarily interrupt all or part of this site's operation without prior notification to the End User.
(1) When conducting emergency maintenance or inspection of the System;
(2) When it becomes no longer possible to operate this site due to an accident such as fire or power outages, natural disasters such as an earthquakes or flooding, war, rioting, industrial disputes, etc.;
(3) When the Company deems it necessary to temporarily suspend operation of this site due to unavoidable operational or technical circumstances; or
(4) When it becomes no longer possible to operate this site due to a System failure, etc.
3. The Company may cease operation of this site at its discretion.
Pictorial Map Reading Terms
This service uses the following pictorial map service API.
Regarding of reading pictorial map, we comply with the using terms of Stroly Service.
・Railway Map
・Bus Map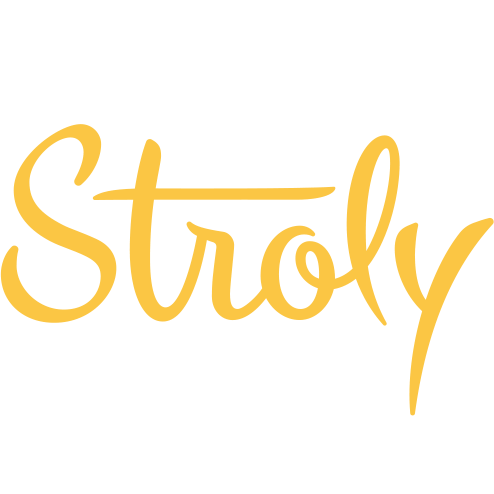 Inquiry
Jorudan Transit Information Visit Inquiriy counter
norikae-visit@jorudan.co.jp
For inquiries by post, please go to the following address.
JORUDAN . Co., Ltd.
Seishin Bld 2-5-10 Shinjuku
Shinjuku-ku, Tokyo,Japan #1600022
*It may not always be possible to answer inquiries